Why you should refrain from buying Desert Eagle
by Alexander Vostrykov
The first time I have seen Desert Eagle pistol was in the movie "Snatch". I was amazed by how powerful and cool-looking this handgun was. Yeah, sometimes size does matter - especially in case of a Desert Eagle. And if you are armed with this pistol, you will look much more brutal. Maybe not exactly like Bullet-Tooth Tony, played by Vinnie Jones, but still...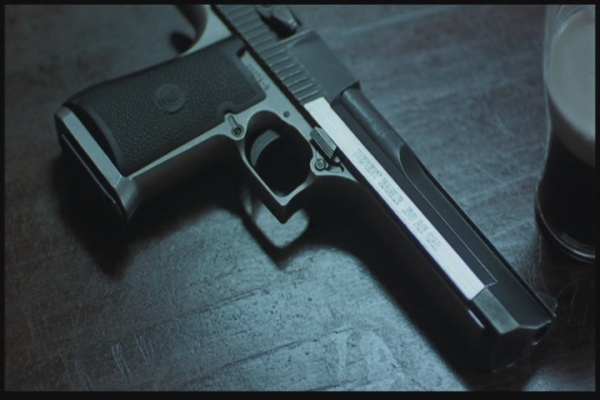 Desert Eagle .50 easily became a firearm of my dream. Now many years after, I would like to soberly and rationally look at this gun.
Reason 1: Excessive power. If you don't need to shoot through the walls, you don't need it. Your wife or girlfriend highly unlikely will be able to shoot it. Not everyone can shoot it one handed. So, don't you think that it makes sense to stick to the minimum calibre, solving the problem? 9mm, 10mm, .44 or .45 will perfectly do the work. And, yes, I understand that arguing with die-hard fans of .50 Calibre is somewhat similar to an attempt to questioning an excessive power of some sports cars...
Reason 2: Too expensive to shoot. Just look at the price of ammo and magazines. If you want to just shoot, there are much cheaper options. When you have a family or you have to use all your resources to build your business, such a gun is a doodad!
Reason 3: Just 6-7 rounds in the magazine. Sometimes your life can depend on the gun. And now please tell - what is better: 6 rounds in the magazine or 10? Plus, Desert Eagle is not a top-notch reliable pistol.
Reason 4: Shooter-unfriendly. Too loud - .50 AE can affect your hearing, if you shoot a lot in the indoor shooting ranges. And if you hold it incorrectly, it can smack you into your face or you can get an ejected cartridge casing into your face. So, you must be a more or less experienced shooter. Otherwise, Desert Eagle can help you to get a nickname 'Scarface' or 'Admiral Lord Nelson'...
Nevertheless, Desert Eagle is really a cool looking device and real fun to shoot. Moreover, quite accurate. So, I will pull Socrates: whether you'll buy a Desert Eagle or not - you will regret anyway...
...